The Electric Vehicle Toll Incentive Scheme
The electric vehicle toll incentive scheme started on July 1st 2018. It makes purchasing an electric car more appealing than ever before.
Vehicles are broken up into two categories; Battery Electric Vehicles (BEV) & Plug-in Hybrid Electric Vehicles (PHEV), a vehicle with CO2 emissions of 80gm per km or less. Currently conventional hybrid vehicles are not covered by the scheme.
The two aforementioned categories have different refund rates available, which can be seen from the table below.
BMW i3
You can avail of the above incentives with the new BMW i3. The i3 has a starting price of €37,950. You can experience the future at your fingertips, with innovative technologies, trend-setting designs & electrifying driving pleasure.
The exterior design is dual-colour painted, with short projecting edges, giving it a modern design. The charging options allow for convenience and flexibility, with digital services enabling you to plan the charging process more clearly, whether you are at home our on the go.
The i3 allows you to live a more sustainable lifestyle. The reduction on air pollution allows for a healthier environment.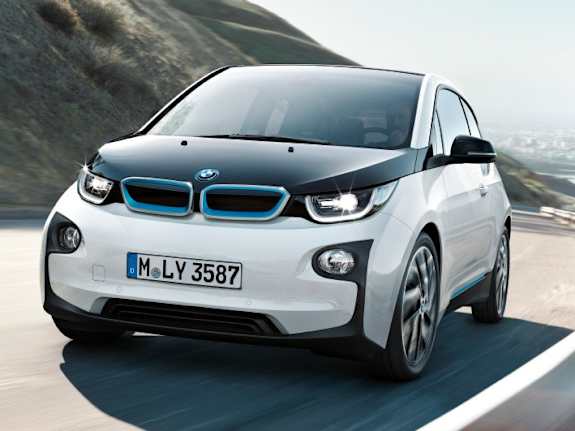 BMW i8
The BMW i8 starts from €154,080. The i8 combines sports car performance with the consumption levels of a subcompact. The BMW i8 is a plug in hybrid with innovative engine technology.
The i8 has all of the characteristics of fully fledged sports car. The shape is aerodynamic, with the front appearing low and wide, with short overhangs and a long wheelbase.