Meet Leona Maguire, a remarkable talent who has made her mark as a two-time LPGA Tour winner, securing her most recent triumph at the Meijer LPGA Classic for Simply Give in June 2023. Currently ranked as the #10 Golfer in the World, Leona Maguire has garnered attention and accolades for her outstanding performances on the course.
Hailing from Cavan, Ireland, and BMW Friend of the Brand, Leona's journey in golf began at the age of nine, and her passion and dedication have propelled her to incredible heights. Since then, it has been a bit of a whirlwind for the Cavan-born golfer. BMW caught up with Leona to delve into her inspiring journey on the LPGA Tour and discover what lies ahead for this extraordinary talent. Join us as we explore her accomplishments, aspirations, and her excitement for the upcoming Women's Irish Open at Dromoland Castle, starting on August 31st.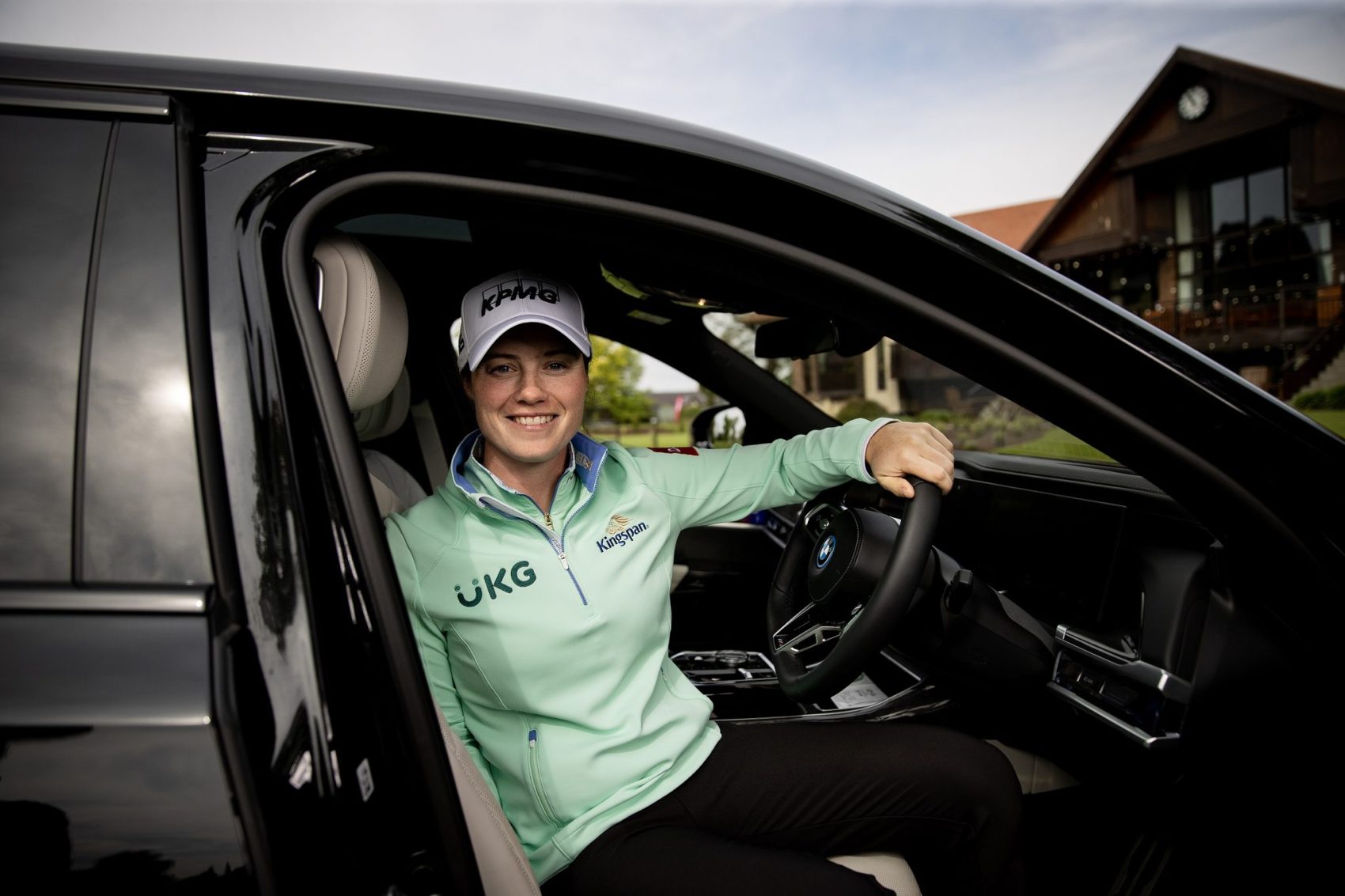 GIVE US A RUNDOWN OF YOUR YEAR SINCE WE CAUGHT UP WITH YOU IN JUNE 2022.
"The second half of last year was really positive for me. I had some nice finishes at the Meijer [LPGA] Classic and the British Open, so that gave me a lot of confidence heading fresh into the 2023 season. This year so far has started a little slow for me, but I'm happy with the work that I've been doing with my team on and off the golf course. I'm hoping it won't be long before I see that hard work translate into some strong results.
"I think as a professional golfer it can be easy to become impatient when the results aren't as good as you would like. But I think that it's important to realise that the season is pretty lengthy and that sometimes it can only take one week to be the catalyst for a series of great finishes. June, July and August are typically my busiest months, with three majors and the Irish Open all within a short space of time, so the majority of my practice and focus right now is gearing towards being in peak form for those events."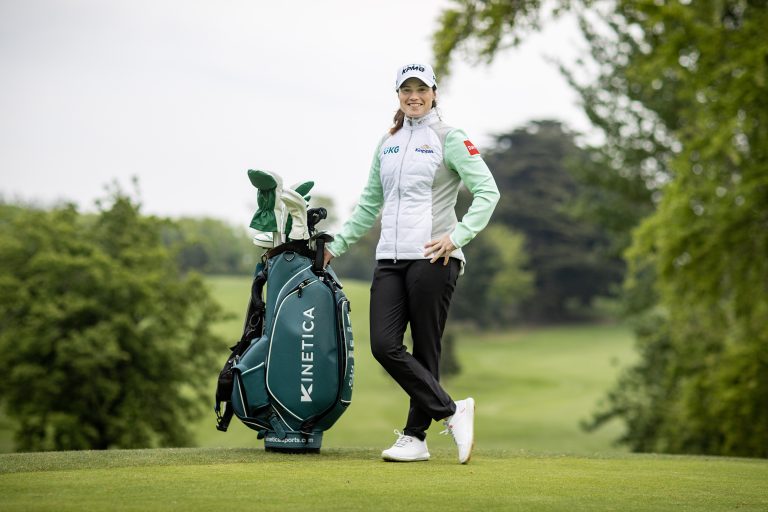 ASSUMING YOU'RE PLAYING MOST OF THE TIME AWAY FROM HOME, HOW MUCH OF A CHALLENGE IS THAT? WHAT DO YOU MISS ABOUT HOME WHEN YOU'RE AWAY?
"We certainly travel for a large portion of the year, but I guess that comes with the territory of playing on a global tour. Traveling internationally can definitely be a challenge, especially when there are large time differences and multiple long-haul flights involved. I think you just have to get used to what routine works best for you when you travel, and always try to squeeze in a power nap when possible!
"I miss lots of things when I'm away, especially when it's long stretches at a time. I obviously miss family and friends the most, and I always visit them first on my way home from the airport. I also miss home-cooked meals and the simple things, like going to GAA matches with my Dad and being able to go for walks with my dog Simba when I have some downtime."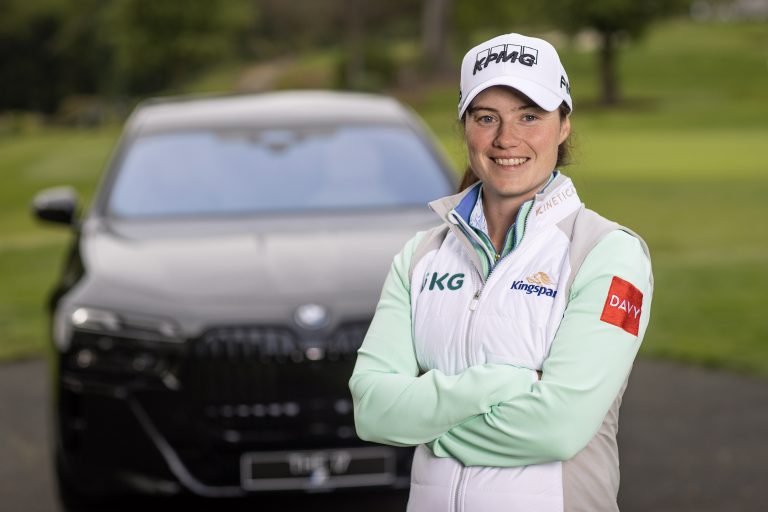 ARE YOU DOING MUCH DRIVING? WE MEAN OF CARS, NOT GOLF BALLS.
"As professional golfers, we certainly spend countless hours every year traveling, be it by car, plane, or train! All the BMWs that I've driven have been incredible so far, but I do have a particular soft spot for the Plug-in hybrid X5. I love how comfortable and elegant the interiors of the cars are and how smooth and solid the cars feel while driving. It's also great to be able to use the electric mode when I am in Cavan, it's so quiet to drive in Electric mode."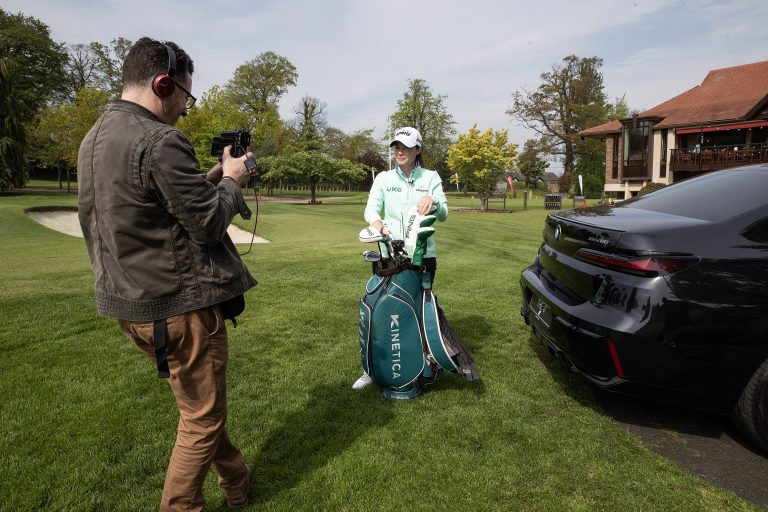 I KNOW YOU ATTENDED THE LAUNCH OF THE BMW I7. WHAT DID YOU THINK OF THAT? HOW DOES IT COMPARE WITH OTHER BMWS YOU'VE HAD A CHANCE TO EXPERIENCE?
"The i7 was truly incredible, I almost felt as though I had stepped into a next-generation model, the specs were out of this world! The i7 is no different to many other BMWs, though, and is a testament to its ability to continually strive for excellence and to provide a superior customer experience while also maximising power, efficiency, and now sustainability with its world-leading electric models."
HOW'S YOUR FORM IN GENERAL THIS YEAR? ARE YOU LOOKING FORWARD TO THE WOMEN'S IRISH OPEN IN DROMOLAND CASTLE? WHAT ARE YOUR HOPES FOR THAT?
"Playing in front of home fans is always really special and the WIO will definitely be one of the highlights of my schedule again this year. It was amazing to see how many fans turned out to see us play in Dromoland last year, and I have no doubt that the event will build on that success when we travel back there in August.
"I think it's so important to have a home event in Ireland to give young girls and boys the opportunity to see us play in real life. I always looked forward to watching players like Padraig Harrington and Paul McGinley play in the Irish Open when I was younger, and I would like to hope that I and some of my fellow players would serve as inspiration for the next generation who may be considering a career in the professional golf ranks!"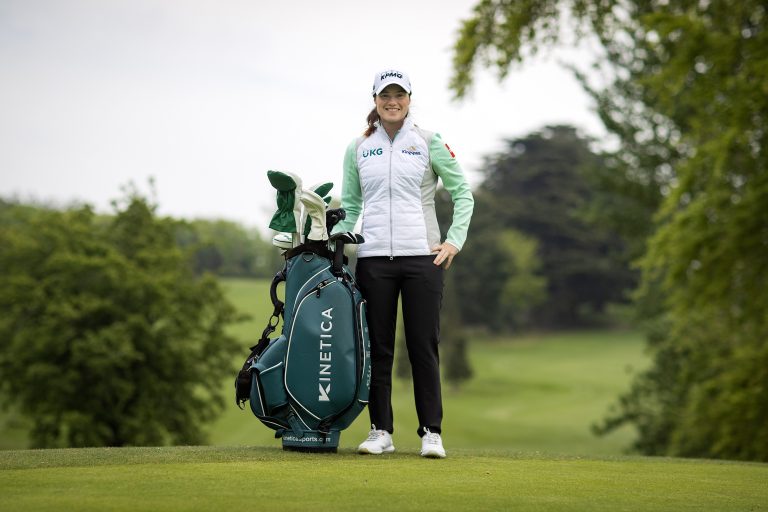 IN YOUR INITIAL PIECE WITH BMW YOU TALKED A LOT ABOUT OTHER HIGH-PROFILE WOMEN IN SPORTS. HAVE YOU HAD A CHANCE TO SPEND MUCH TIME WITH THEM OR OTHERS IN THE PAST YEAR?
"The end-of-year award ceremonies are always a great way to catch up and are one of the few occasions that we're all in the same room together, so they're always a lot of fun! I always enjoy catching up with Rachael Blackmore, Ellen Keane, and Kellie Harrington, checking in on how their seasons have been and plans for the upcoming year. I think it's nice for us to bounce ideas off each other, but also just to spend time with people who appreciate the ebbs and flows of competitive sport, and how your life can change when it becomes a career and not just your hobby.
"Through Sport Ireland, we are also very lucky to have access to the top-class facilities in the Sports Campus in Abbottstown, and when I'm home I always pop in there for some sessions. I bump into a lot of the girls there, too, and we make time to grab breakfast and a coffee, catching up on the latest goings on of our respective sports."